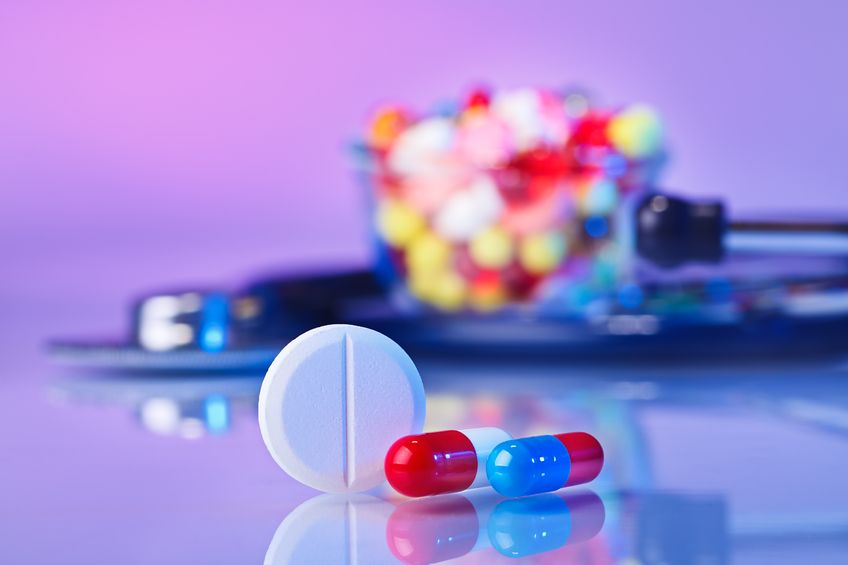 By LAURIE HIGGINS,
HYANNIS – Usually pain is a symptom of a disease. But for those who suffer from fibromyalgia, pain is the disease.
Fibromyalgia is a chronic syndrome with no known cure. People who have it suffer from deep muscle pain, insomnia, chronic daily fatigue, anxiety and depression. It's a condition that frustrates both patients and doctors.
"We don't know what fibromyalgia is," explained rheumatologist Michelle Costa, DO of Falmouth Specialty Care. "Obviously people are in pain and they are looking for answers from their doctor and we just don't have them."
Rheumatoid arthritis is the most common inflammatory arthritis in the world, even though it only affects about 1 percent of the population, she said. Lupus, another autoimmune disorder, affects about half as many people. Fibromyalgia is estimated to affect about 4 percent of the population worldwide.
"This is more common than the most common inflammatory arthritis," she said. "And the symptoms are consistent across the world."
How It's Diagnosed
Fibromyalgia is a very simple diagnosis to make, said Dr. Costa. Doctors do a physical exam, run some basic tests and listen to the patient's symptoms. Since almost every patient with fibromyalgia also has at least one overlapping symptom, doctors look for the following things:
Irritable bowel syndrome
Chronic headaches
Restless legs
TMJ
Nerve pain or numbness
Non-restorative sleep
Tendonitis
Bursitis
"It's a very poorly understood syndrome," she said. "It has not been identified as a disease. It's a collection of symptoms. We are now more accurately calling this 'centralized pain syndrome' and when we use the word 'centralized,' we mean brain and spinal cord central nervous system. We currently believe that it's a pain processing disorder – almost like the brain is amplifying abnormal signals and making what shouldn't be painful, painful."
Despite what you may see on television ads, there is no surefire medication that will help. Prescriptions specifically marketed for fibromyalgia are minimally helpful on a good day, according to Dr. Costa. Pain meds don't work for fibromyalgia and narcotics have actually been associated with worsening pain thresholds.
Sleep medications like Ambien don't improve sleep quality, she said. Plus, patients with fibromyalgia have a lot of multiple chemical sensitivities and don't tolerate medications well.
The One Thing That Helps
But there is one thing that does help: regular exercise six days a week that is strenuous enough to get your heart and breathing rates up.
"We know for sure from large good quality studies that regular gentle exercise improves functioning," Dr. Costa said. "It doesn't make people pain-free, but it makes them get better quality sleep, they have less pain and they are better able to function."
The hardest part about prescribing exercise is getting people to do it. Dr. Costa said that patients with fibromyalgia have what's called "exercise intolerance." That means that anytime they do anything extra physically like mow the lawn, they are in worse pain the next day.
"It takes a good three weeks or so, give or take, to break through that cycle and, unfortunately, getting someone when they are hurting and fatigued to exercise for 30 minutes six days a week is rare," she said. "But it is the only thing that has been shown to really be consistently helpful in fibro."
Pool therapy is considered to be one of the best therapies for people with fibromyalgia, but Dr. Costa said that it is hard to get insurance companies to pay for it. She also sites a shortage of pools on the Cape as being a deterrent. Physical therapy can help, but only if patients continue to do the exercises they learn after the therapy is over.
Other therapies that have shown success in helping people manage symptoms are cognitive behavioral therapy, yoga and mindfulness meditation. Dr. Costa said that all three things can be bought in DVD form or downloaded as a phone app for free or fairly inexpensively.
Dr. Costa has heard anecdotally that people who switch to a strict vegan diet like that recommended by Michael Greger, MD can lessen symptoms .
"It's a really tough situation because we don't have good answers for patients and all the answers we do have require a tremendous amount of work on their part," she said.
Because there is no cure or good medication, Dr. Costa does not provide a continuum of care for fibromyalgia patients. She sees them for an initial visit to diagnose them and invites them to the monthly lecture she gives on all of the treatments and latest advances. Then she refers them back to their primary care physician with her best recommendations.
She can tell which patients at her clinics will have the best prognosis and it's always the ones who want to learn as much as possible about fibromyalgia, she said.
Because education is so empowering, Dr. Costa refers patients to a TED talkgiven by Elliot Krane, MD, a pediatric anesthesiologist and the director of pain management at Lucile Packard Children's Hospital at Stanford. The talk is titled, "The Mystery of Chronic Pain." In it Dr. Krane talks about central nervous system pain disorders of which fibromyalgia is a subset. The talk gives Dr. Costa hope for a future cure.
"Our understanding of this process is in its infancy, but just because we don't understand something now, doesn't mean we won't later," she said.
To attend one of Dr. Costa's monthly talks about fibromyalgia, call 508-495-7595 to reserve a space. The next clinic is scheduled for December 21.
Source of the study:  One Cape Health News