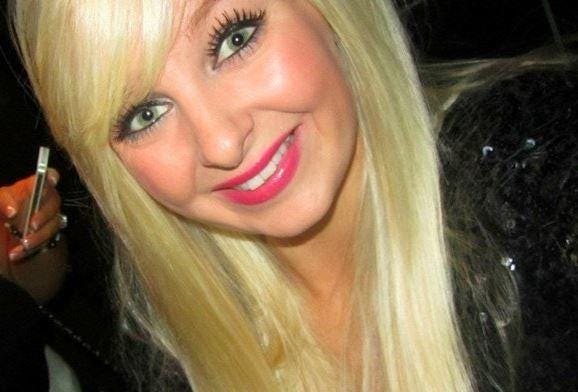 Tom Embury-Dennis
Best friend speaks out about 'devastating' impact on family and friends
A woman died in bed from a tumour after doctors mistook it for a migraine 14 times.
Stephanie Dickson suffered nine months of neck pain, headaches and dizziness, and was told to take painkillers to cope with her symptoms.
The 24-year-old eventually went to A&E at the Royal Infirmary of Edinburgh on 5 April 2016, where she was put on a drip but discharged the following morning.
Hours later she was found dead by her family.
An investigation by the local coroner revealed a benign tumour caused pressure to build-up in her skull. Had it been diagnosed correctly the night before she died, she would have had a 98 per cent chance of survival.
Laura Aberdour, Ms Dickson's best friend, said her death had had a "devastating" impact on family and friends.
"We have all been left broken by what's happened," she said. "It's taken me until now to be strong enough to talk about it because it should never have happened.
"But I do remember going to the gym with her one day, and she suggested then she might have a brain tumour.
"I remember saying to her 'oh, don't say that' but I do think she knew all along something wasn't quite right. She persistently went to the doctors."
Brian Cook, medical director for University Hospitals and Support Services, NHS Lothian, issued an apology on behalf of the hospital, reports the Daily Mail.
"We would like to offer our most sincere condolences to Stephanie's family and friends, and we fully support the work they are doing to raise awareness of the symptoms and consequences of brain tumours," he said.
A JustGiving page has been set up by Ms Aberdour to raise money for the Brain Tumour Charity, in honour of her best friend